USB rechargeable LED lights
HIGH VISIBILITY
Cyclists, horse riders and walkers can all improve being seen in low visibility conditions using our latest wearable LED technology. Integrated bright LED lights and reflective panels can help you to be more visible. This allows other road users to see you sooner, react faster and can help to avoid incidents. For cyclists used in conjunction with mounted lights, will help to enhance your overall safety.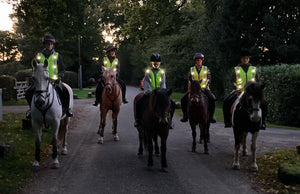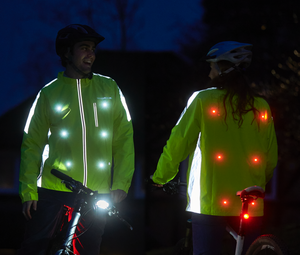 All-ROUND PERFORMANCE
- Bright LED lights and reflective panels
- Three light modes - constant, fast and slow flash
- Removable USB rechargeable battery
- Battery lasts up to 20 hours between charges 
- Water and wind-resistant lightweight fabric
- Large zip pockets 
- Fitted with waterproof LEDs
info@vizirider.co.uk | Customer Service: 07541 662098
Vizirider | PO Box 5206 | Worthing | BN11 9DP | UK
Be Seen. Be Safe.